I want to see him on television. I've said all along the guy would be golden, and now the national critics are even noticing. He'd be a terrific game analyst, a fresh voice for NFL booths that are begging for a fresh voice. Maybe even better, on one of those Sunday morning studio shows, where his animation and knowledge and contagious enthusiasm would shine through.
I want to see him coaching. The guy will be such a godsend to a high school program, to kids who'd play for him at St. Michael Catholic in Fairhope, near his new home. He'd translate his coach's-kid skill and experience and memories, and blend with it the photographic mind that made him an exceptional quarterback.
I want to see him keep playing. There's still some gas in the tank. But, on the other hand, he can walk away knowing that he took a mediocre team into the playoffs, coming up three points shy of this year's Cinderella in the first round. There's no last-pass-was-a-pick, no painful performance of a washed-up diva who stayed too long.
Philip Rivers has announced his retirement from the NFL. I know it was a decision made with prayer, with wise counsel and with priorities in place.
"It was awesome. A young kid from Northern Alabama who grew up wanting to play pro ball. I got to do it."

Philip Rivers, in the San Diego Tribune
He never made a Super Bowl, and that'll be something the talk-radio fraternity will bang on like a kettle drum for the next five years, debating his Hall of Fame credentials.
There is no debate.
I've long been on record that I hate the phrase "hall of fame numbers." There is a non-quantifiable greatness about a player before he'd earn my support. But, geez, can't deny the numbers:
He played in 244 games, including 240 consecutive starts. He passed for 63,440 yards and 421 touchdowns. That's fifth all-time. Except for this season in Indianapolis, he did that for the San Diego Chargers, who managed to avoid the Super Bowl all those years. Playing in the same conference as Tom Brady and Peyton Manning most of a career will do that to a guy.
Rivers played all 244 of those games like a 13-year-old kid in the backyard. The only person I've seen have more fun playing football was Brett Favre. He laughed. He grinned. He celebrated and he anguished. His face was a canvas for so many different expressions.
He trash-talked opponents, but you'd feel the need to wash his mouth out with soap only if you're offended by the word "dadgummit."
"Mark, I promise I never say anything on the field I wouldn't say in front of my mother," he told me once. "And you know how I am around her."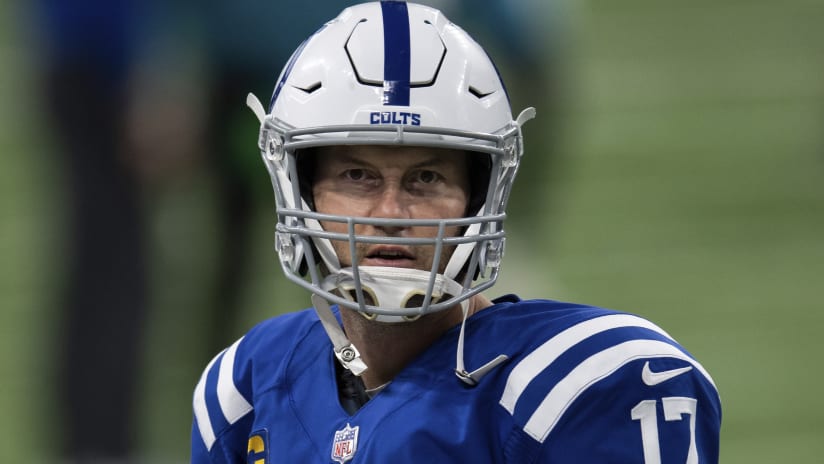 I got to know Philip a little bit when he was at North Carolina State. I flew to Raleigh his senior year to do a story on him, and another Huntsville kid who was playing at Duke. Joe Pate, a North Carolina State assistant, was a good friend of mine. Joe and Steve Rivers, Philip's dad, were old pals and Philip found himself going to N.C. State camps.
Yes, Auburn screwed up by telling Rivers they wanted him to play safety or tight end. Yes, Alabama stayed out of the mix because they had their "legacy quarterback" in Brodie Croyle. But I maintain Philip always had one foot in Raleigh.
I covered several of his NFL games, twice going to San Diego, then catching him when they played in Nashville. I'd see him occasionally on the rare summers he'd get to north Alabama – so much easier for Steve and Joan to travel to California than to pack up Philip and Tiffany's brood and come east for a short visit. He was always accessible and friendly and just downright fun to be around.
This struck me when I heard the news about his retirement:
You don't have to be a 13-year-old kid to claim someone as your "favorite NFL player." Turns out, I've had one for a long time, one who happened to play with the pure joy of a 13-year-old kid.